Pay Now PLAYcation is sponsoring an evening out to see
Beauty's
Daughter
SATURDAY
JULY 8, 2017
$55 Per Person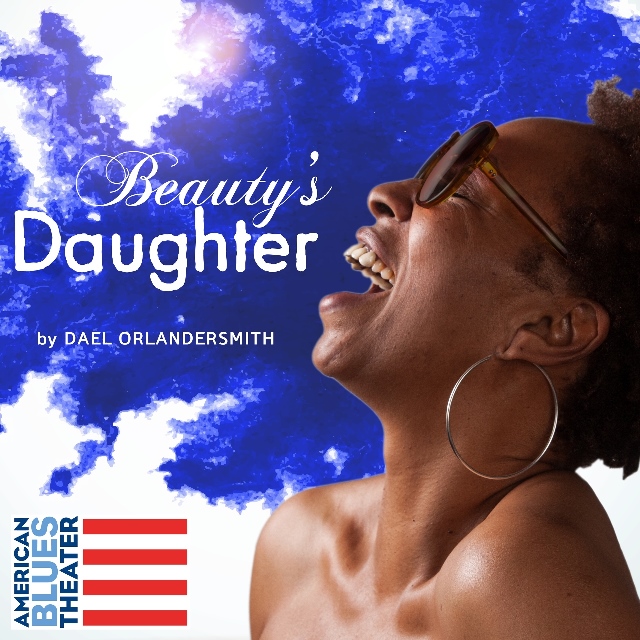 Joseph Jefferson and Ruby Dee BTA Nominee, Wandachristine stars in this tour-de-force, Obie Award-winning play by Dael Orlandersmith.
Beauty's Daughter depicts a woman's journey through life's obstacles in an East Harlem neighborhood. During the course of this one-woman play, Wandachristine takes on 6 charaters – some broken, some on the way down, and all memorable.
The New York Times hails this script as "wholly original & riveting"!.
They go on with the description, "Like Dante on his journey through the circles of hell, Dael Orlander smith takes her audience at "Beauty's Daughter" on a one-woman guided tour of the tenements and street corners of our particularly American netherworld.
Toward the end of Ms. Orlander smith's new show, the cicerone of the evening, Diane, walks home "through the crack smoke, past the boy/girl whores" in Harlem and explains, "The only thing that separates me from them is the books in my room.""
"Wandachristine's performance is wholly engrossing as she embodies the gestures, voices, and exceptional rhythms of Ms. Orlandersmith's world," says Artistic Director Gwendolyn Whiteside.
$55.00 Payment Due Before or On June 20, 2017 to Reserve Your Space (non-refundable)
Outing Includes
Transportation
Appetizers, Soft drinks and Popcorn
Theater Ticket
PARKING IS AVAILABLE
PLAYcation SCHEDULE
210 W. 87th Street, Chicago, IL

5:00PM - Meet at Studio Movie Grill
6:15PM Board Coach, Depart for play
7:30PM Beauty's Daughter at Stage 773
10:30PM Return to 210 W. 87th Street, Chicago, IL
REGISTRATION:
ONLINE REGISTRATION
Register online by completing our Tour Registration Form:  You can complete the form and pay securely by credit card online using PayPal or register online and mail your payment.
No PayPal account required.  Just click "Don't have a PayPal account" and use the secure PayPal credit card payment option, without having to log in to a PayPal account.
MAIL REGISTRATION
Register by mail: Make checks payable to Regal Coach Lines and mail to 251 East 95th Street, Chicago, IL  60619.  All major credit cards accepted.  Please include the following information with your payment:
Name of Tour
Your Name
Phone #
Address, City, State and Zip