Sloan, IA
WinnaVegas
Friday, Saturday & Sunday
 November 24-26, 2017
Our WinnaVegas Get-A-Way to Sloan, IA is sure to satisfy your soul food cravings, shopping habit and if you gamble, soothe that itchy palm.
$199 PER PERSON DOUBLE OCCUPANC – $319 PER PERSON SINGLE OCCUPANCY
WHAT'S INCLUDED AND HOW TO PAY
(Inquire about rates for single and triple occupancy)
PRICE INCLUDES:
Deluxe round-trip luxury motorcoach transportation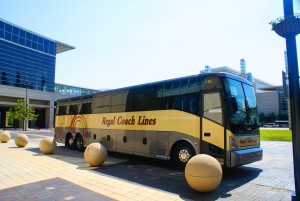 2 night in Sloan, IA at the WinnaVegas Casino
Transportation to the mall

Refreshments served

Taxes

Entertainment and more…

$50 Deposit Due by October 20, 2017
$100 Due November 3, 2017
Balance Due November 16, 2017
Purchase
REGISTRATION:
ONLINE REGISTRATION
Register online by completing our Tour Registration Form:  You can complete the form and pay securely by credit card online using PayPal or register online and mail your payment.
No PayPal account required.  Just click "Don't have a PayPal account" and use the secure PayPal credit card payment option, without having to log in to a PayPal account.
MAIL REGISTRATION
Register by mail: Make checks payable to Regal Coach Lines and mail to 1803 West 95th Street, #122, Chicago, IL  60643.  All major credit cards accepted.  Please include the following information with your payment:
Name of Tour
Your Name
Phone #
Address, City, State and Zip
Roommates name
Roommates Phone #
Your Date of Birth
Smoking Room? Yes or No
Handicapped Room? Yes or No